Design Strategy, Brand Design, Digital Experience Design
A school that
does not know the word 'no'
Spread Design and Innovation has developed the Brand Strategy, created a fresh Brand, the Identity Design System and developed the Digital Experience as a unique intellectual property for Prarthana Central School.
Prarthana School was established in 2002, by Shri Ravi Belagere, an independent thinker, provocative journalist, maverick showman and visionary educationist – a man who had a dream – to make inclusion and equal opportunity the pillars of a unique education system, that breaks the mould of elitist quality education.
The Brand Refresh project was catalysed by the next gen leadership seeking a Design mind and partner for a new journey. For which, conventional creative agencies are/were not enough. That was when Ms Lakshmi reached out to Spread online. The chemistry was instant, and a few meetings later, we were together immersing in the Brand Refresh for Prarthana.
A sidebar : When Mr Karna and Ms Lakshmi asked our founders where they would want to start the project from, they mentioned that naturally, we would begin from the Founder. That we would like deep conversations and an understanding of his real intent. After this conversation, there was a period of silence. Unfortunately, the founder departed for his heavenly journey. And what was an exploration became a mission and a responsibility owned by the next generation.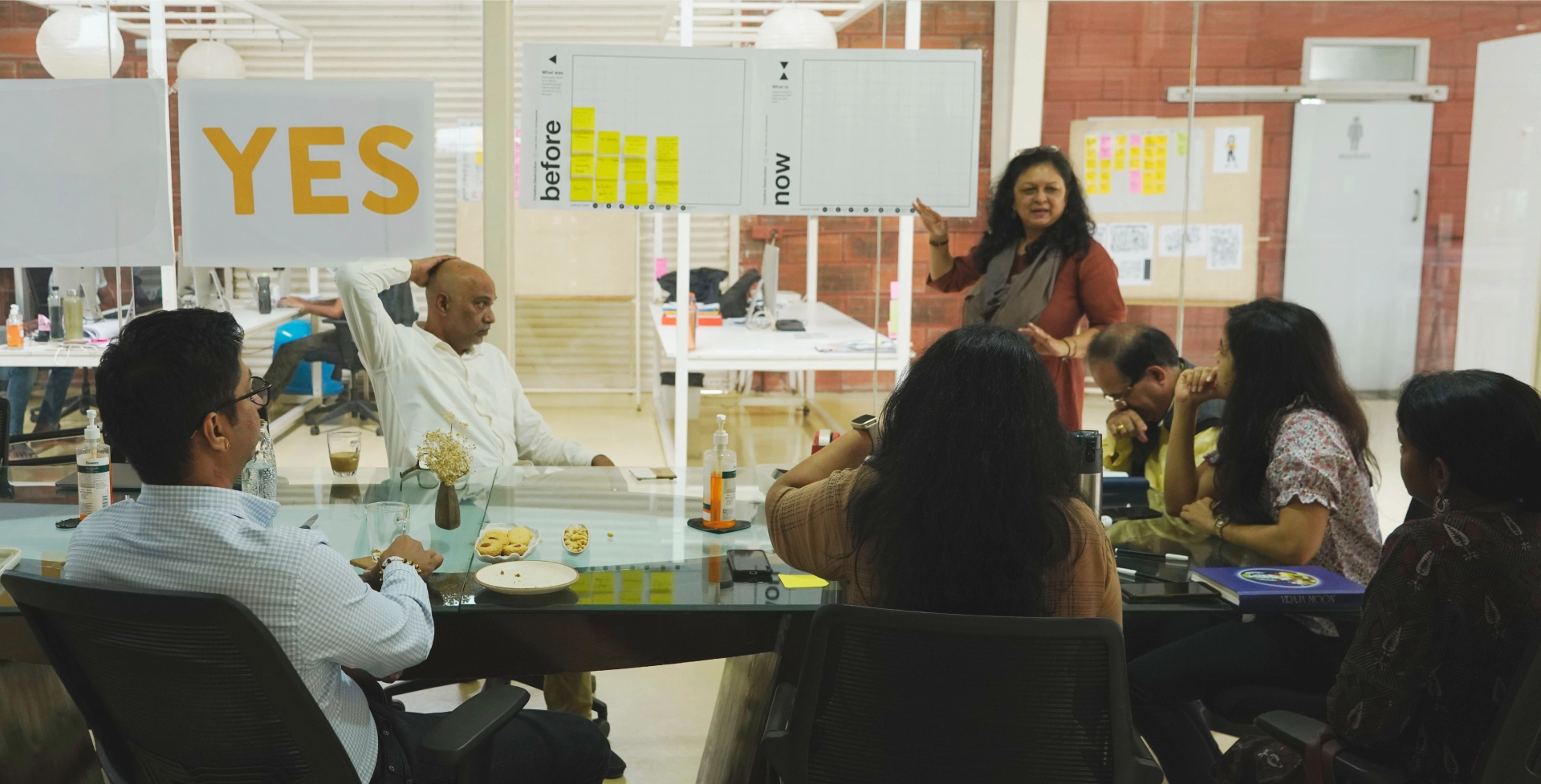 Over two decades, the Prarthana dream has grown organically, with 7 campuses, over 7500 students and a 100% success rate in SSLC exams.
But, as the locality (of Padmanabhanagar, South Bangalore) evolved, the milieu has changed. Making image and infrastructure the key drivers of choice for an aspirational middle class audience.
Presenting the need for Prarthana to evolve, and emerge as a resilient next gen brand for next gen learners – one that represents the idea and values of the Founder, taken forward by the next gen leadership.
Is a school just good education infrastructure or is it a construct, an idea that is shaped consciously, a unique learning experience? This construct is the School Brand which is not a static construct but an alive and moving picture. The perception of the school brand is shaped by the many lives touched; in every moment. How then, can we play an equally active role to shape that perception every day, every second!
If school infrastructure is the body, Brand is the soul of a school.

Spread has developed Prarthana School as a Live Brand ™, that has the soul of the Founder, the aspirations and effort of the next generation and the resilient Prarthana leadership and team. Deploying the Live Brands ™ model to define the Brand Purpose, Positioning, Values, Pillars, Culture – Rituals, Heroes, Symbols and the identity design system for Prarthana School.
Live Brands (Spread approach) : Brand is a living, breathing, consciously created, constantly evolving construct that is alive in the heart of the one it touches. Moments and experiences are ways to forge a connection. Brand is a unique feeling you feel when you feel a feeling that you have never felt before.
The Spread Strategy team did a month long qualitative as well as quantitative design research with 200+ educators, 10+ parents, 40+ students and alumni deploying proprietary tools. Immersing deep to emerge with human centred insights about the past, present and future of Prarthana and its perception in the milieu. Defining the Brand Personality – if the Brand Prarthana were a person, how old would she be, what would she wear, how would she speak. Using methods of appreciative enquiry to understand the Big Dream that all stakeholders (students, parents, educators, principals, leadership and alumni) have for Prarthana.
All of these synthesised to arrive at the key insight that Prarthana builds inner strength, through positive affirmation.
Talent exists. But talent alone is not enough. Positive affirmations create a Scaffolding effect, helping children combat the pesky ANTs (automatic negative thoughts). Giving them the confidence to catalyse their inner strength, so that they can find their own identity.
(Like a Prayer, that fills you up with positive energy. No, at Prarthana your child doesn't feel stifled in School).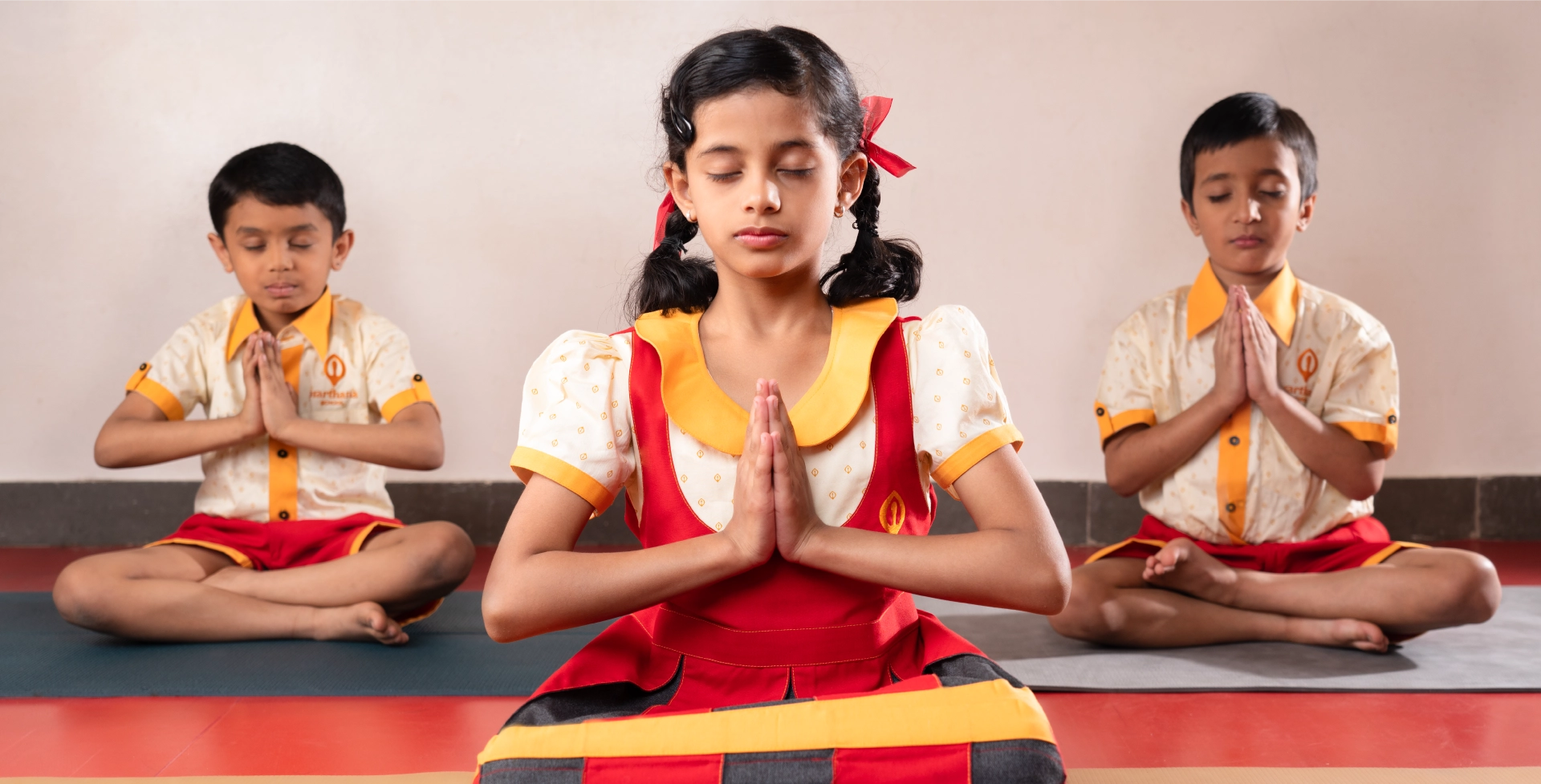 Prarthana is a school where classlessness and fearlessness come together, to create a cultural springboard. For every student to find their own identity, to flourish as individuals.
Thus, Prarthana shapes the next generation with positive affirmations, destroying constraints, boosting confidence while becoming a system and a platform for individual success – a scaffolding.
The school brings out the good in every child– pushes every child towards greatness, by harnessing the Power of Positive Affirmations. By providing encouragement, nudging not just goodness but greatness in each child!
Positive affirmations are positive statements that are encouraging and motivational. Children's brains have more elasticity than adults. Given the right mix of positive affirmation, encouragement, skills and confidence empowers them to reach their full potential.
Scaffolding represents high quality support. The metaphor of scaffolding is derived from mother–child observations. In his book 'The Scaffold Effect', world-renowned child psychiatrist Harold Koplewicz introduces the powerful new and clinically tested idea that this deliberate build-up and then gradual loosening of support is the single most effective way to encourage children to climb higher, try new things and grow from mistakes, and to develop character and inner strength.
Thus, harnessing the power of positive affirmations, we have designed Brand Prarthana as a school that does not know the word 'NO'!
As an Institution driven by its unique identity and the power of positivity. Where every child gets the scaffolding, positive affirmations, knowledge and confidence to find their inner identity, flourish individually.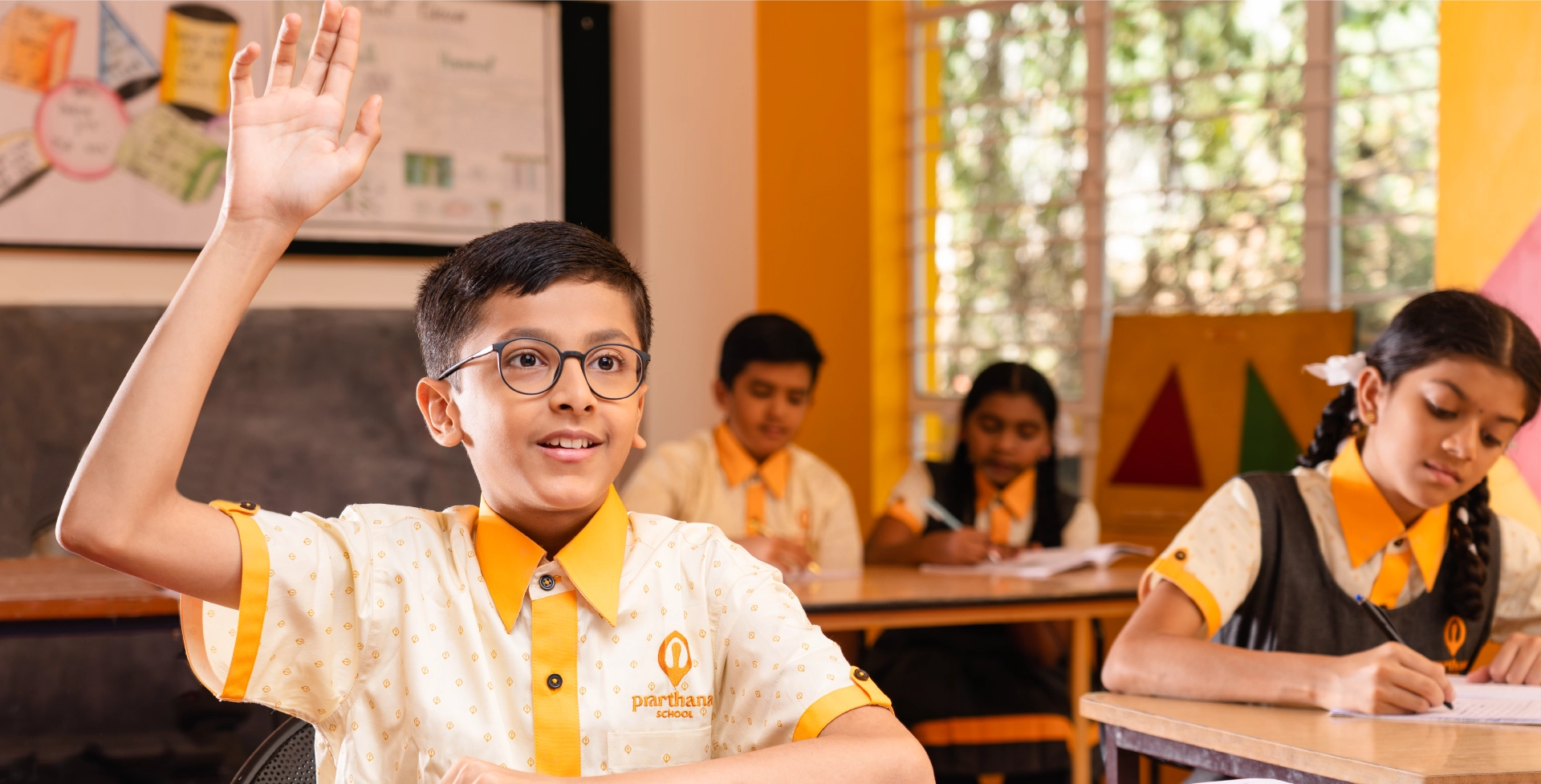 Prarthana as a brand is committed to building self awareness, self belief, self confidence and self sufficiency in each and every child.
Continuous Self Development of the Mind, Body, Spirit Respect, Understanding and Humility Confidence in Thought, Intent and Action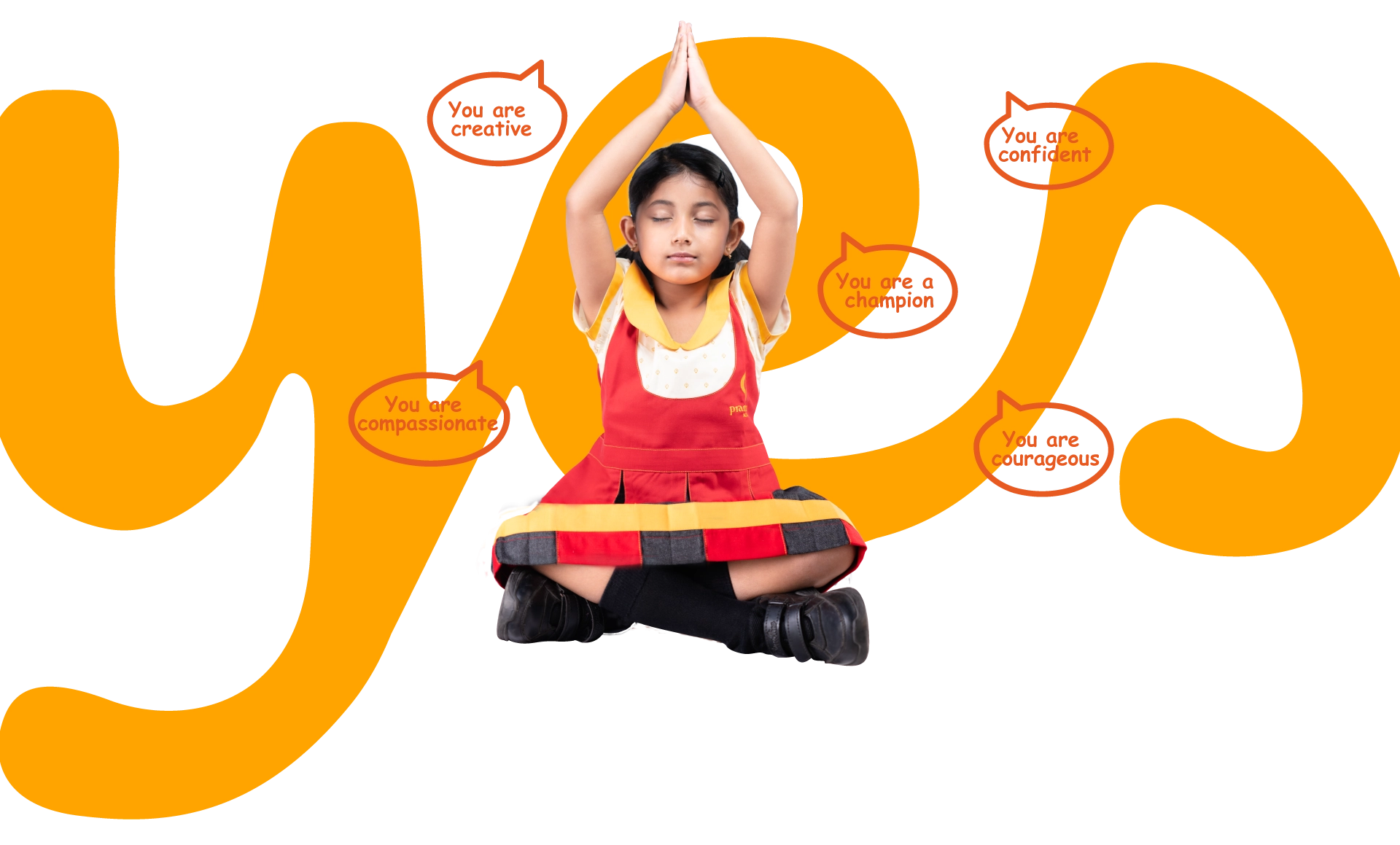 The Logo represents the opening up of a new destination. And a sustainable new wave of prosperity and growth.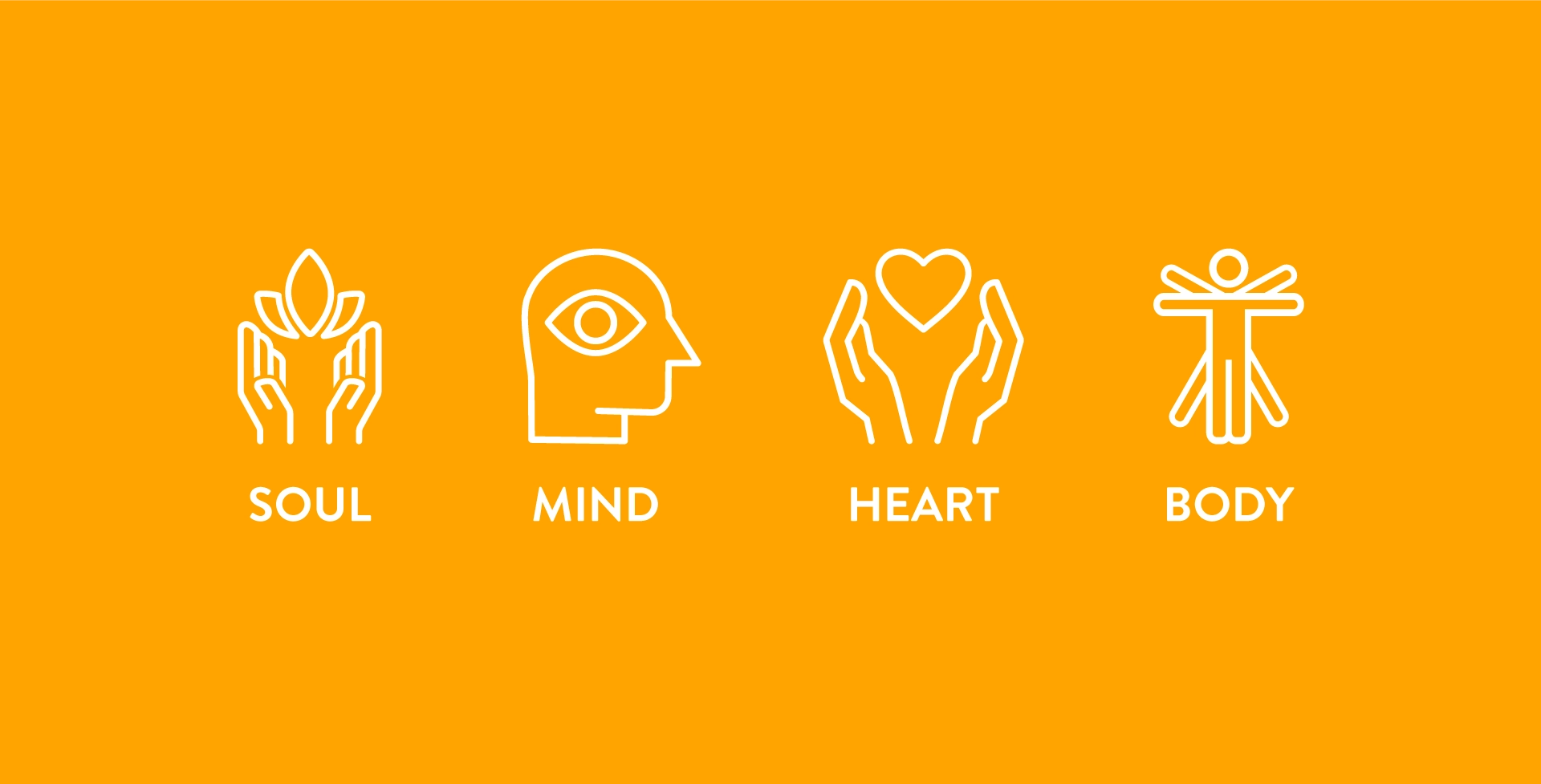 Commitment and Integrity of Leaders, Founders and Teachers, both to be anchored and yet open to the new.
Adopting a frugal innovation culture.
Taking a rooted and progressive approach, to build best and unique practices.
Respect every child as an individual. So that every child flourishes.
Create and grow a global community of achievers.
An intimate and not intimidating network of schools. Integrating technology, opening new opportunities for learners to play and learn through clubs, skill labs and more.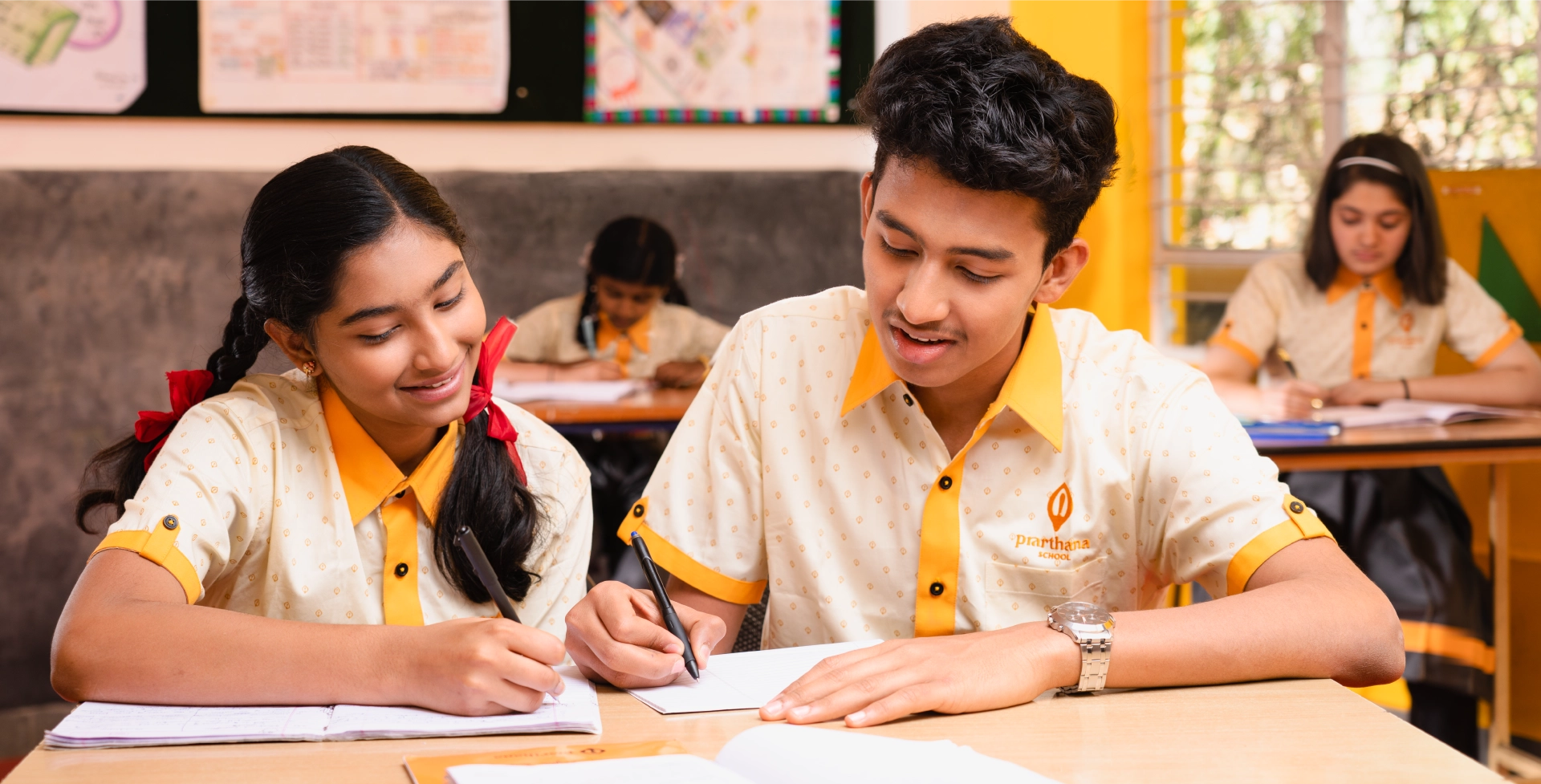 Our voice is personalised and motivating. We speak a language that is easy to understand.
The tone is never authoritative. The tone is positive, understanding and joyful
The brand tone is reassuring, prudent and uses a vocabulary of international standards, which can be understood the world over.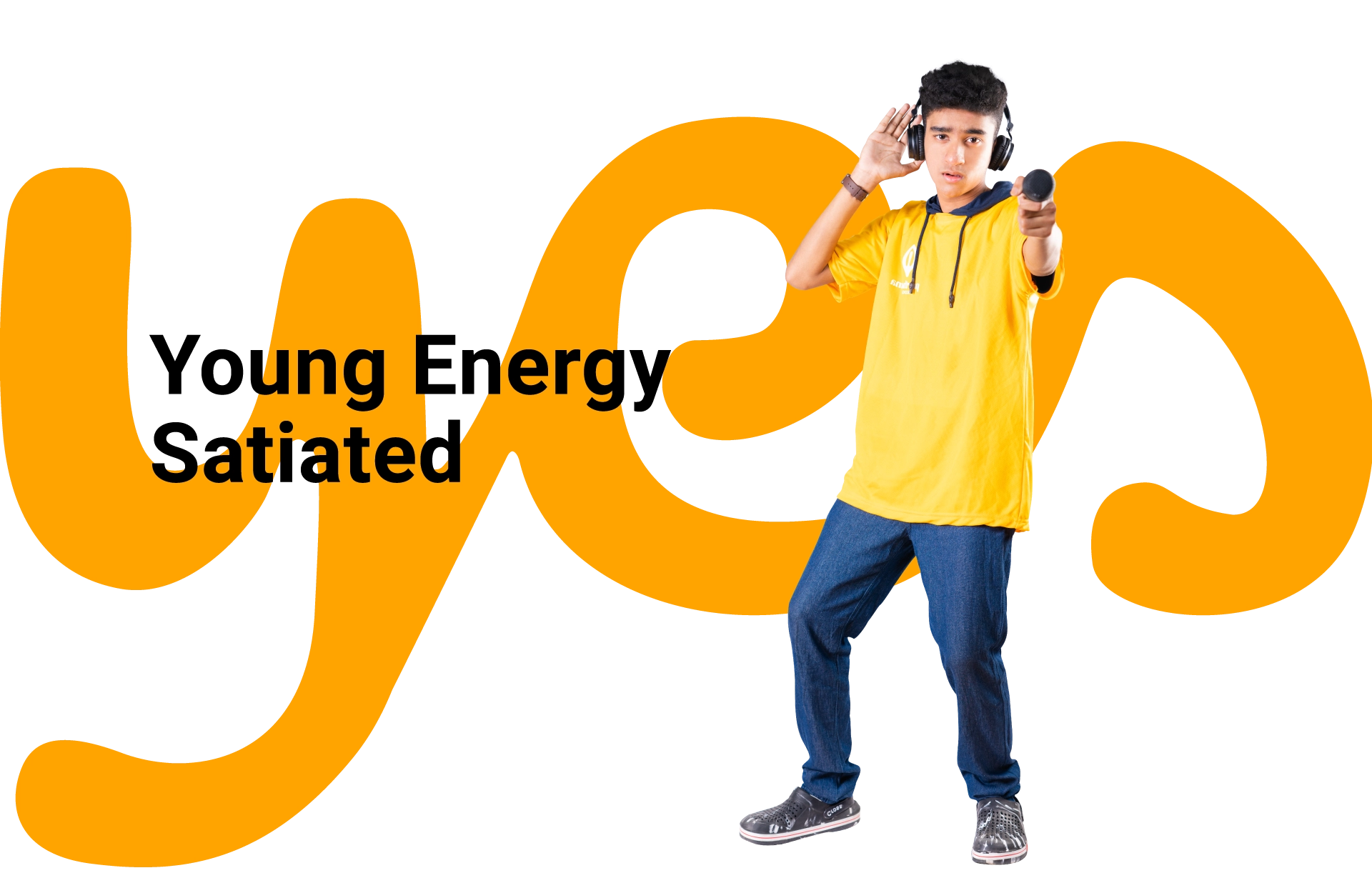 The Brand Positioning and Creative Expression of Prarthana is Yes.
Because Prarthana aspires to be better. And not expensive or exclusive. Driven by the belief that campuses don't make up schools. Individuals do. Prarthana, is a Kutumba, one big family, inspired by our culture, liberated by technology. At Prarthana, students don't know the word "NO", because the school values curiosity.
Respectful Egoless A Natural Action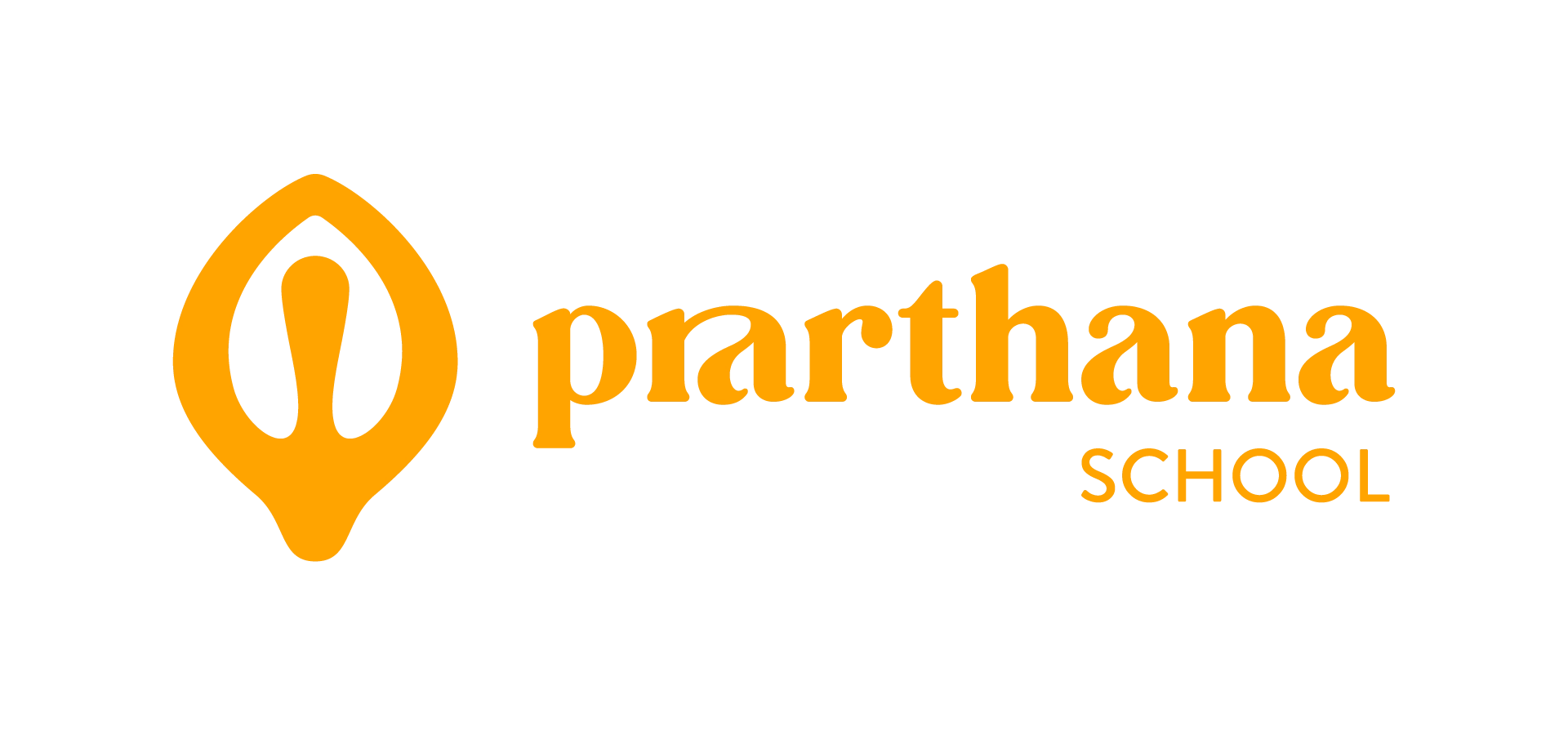 Namah is a Sanskrit term, often used within prayers as a humble, respectful, egoless salutation from the inner self. The identity is inspired by the Namah, symbolic of the inner self, and kindles the fire within every child. So that they find their own identity, confidence and strength to be whoever they want to be in life – be limitless.
The form is inspired by a pair of folded hands, raised upwards – a universal symbol of prayer. Almost like a flame, it is a bold, organic symbol, with a mild gradient. The typeface is modern and minimalistic.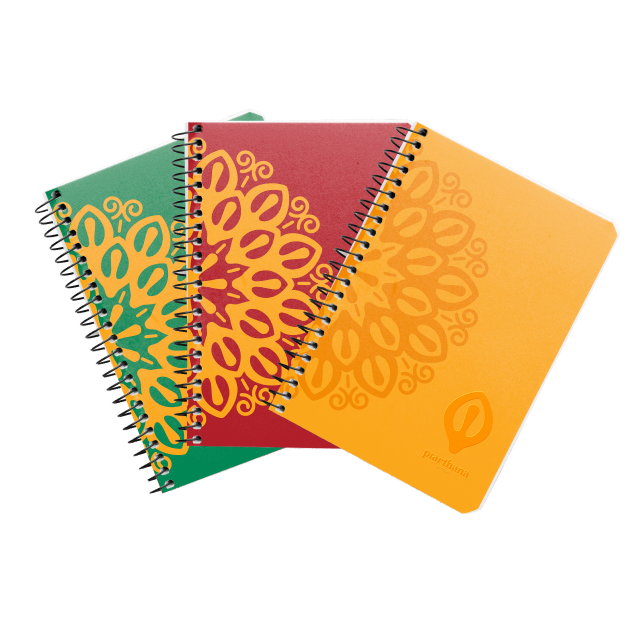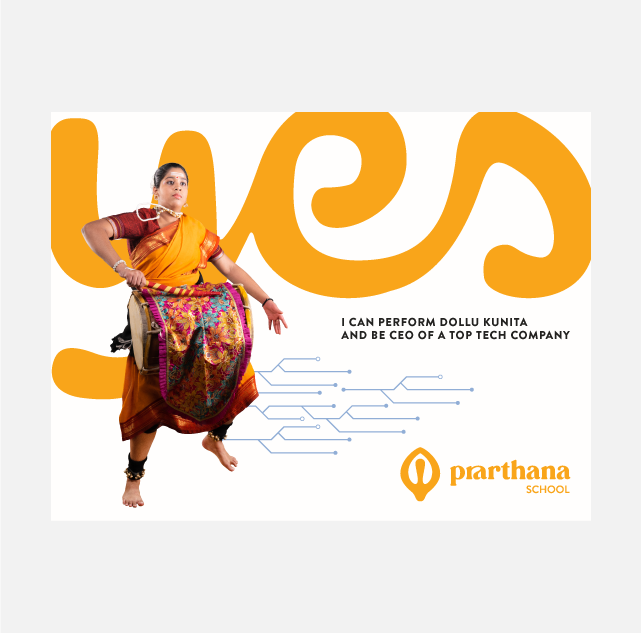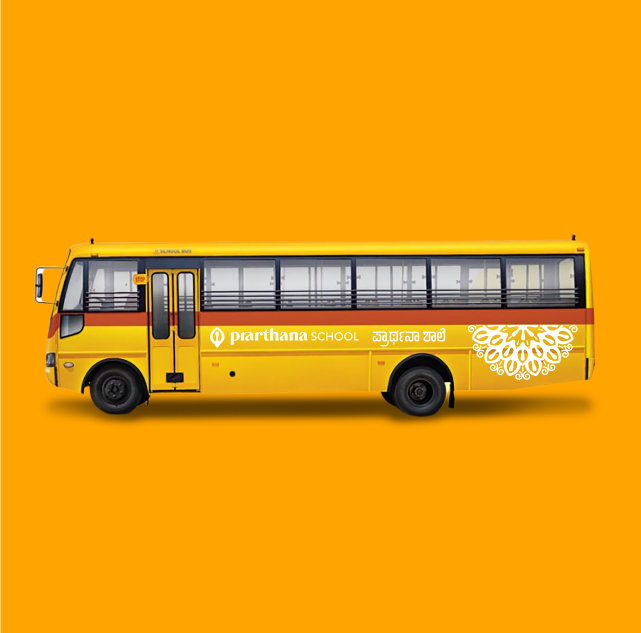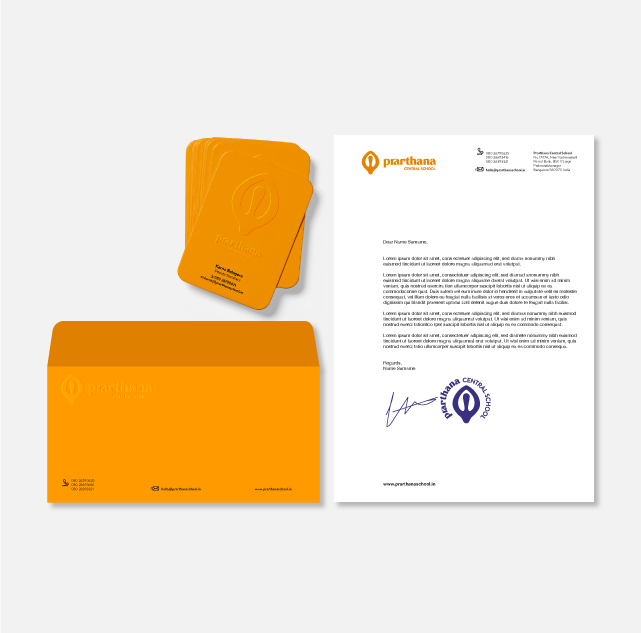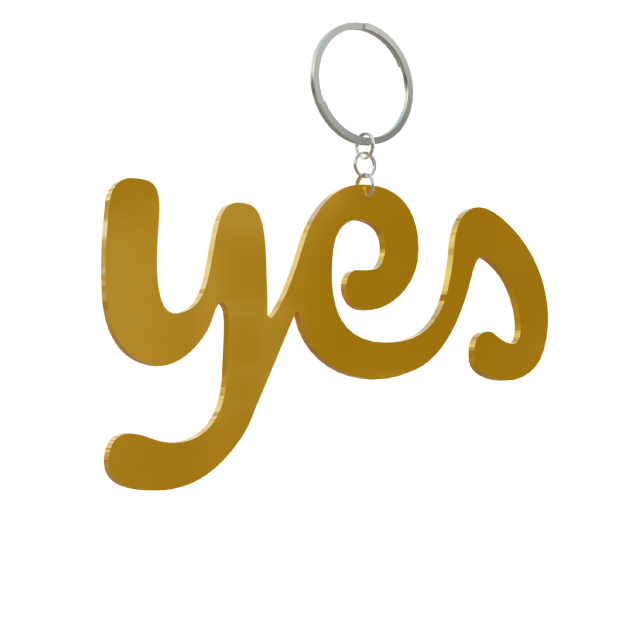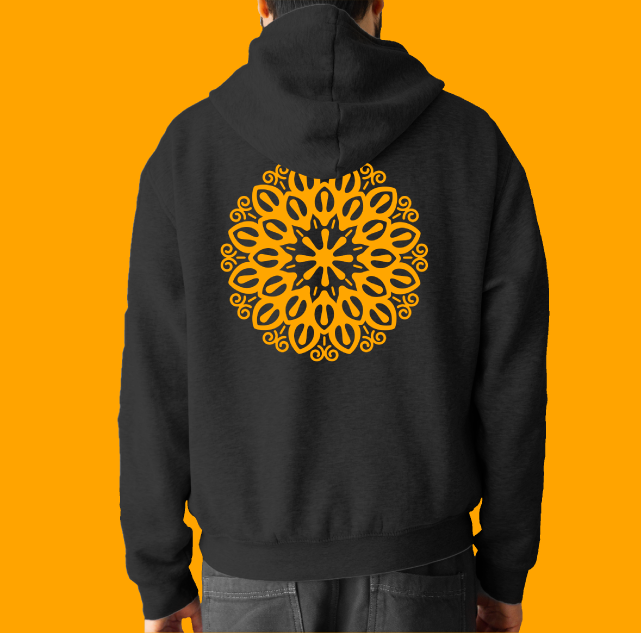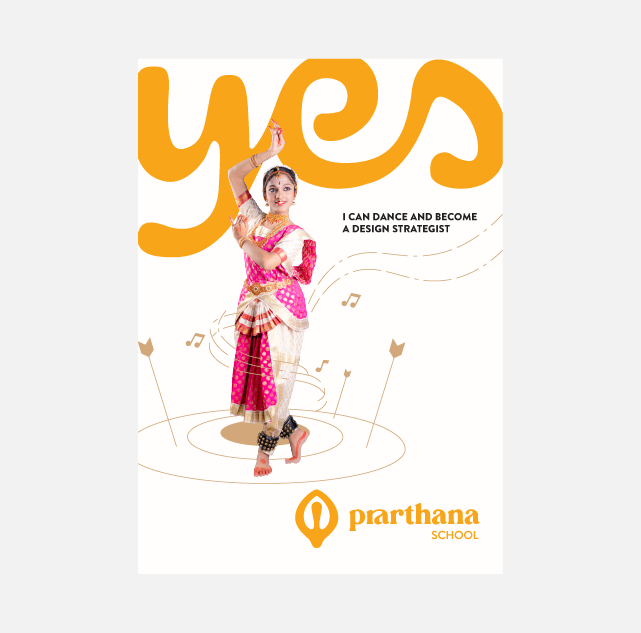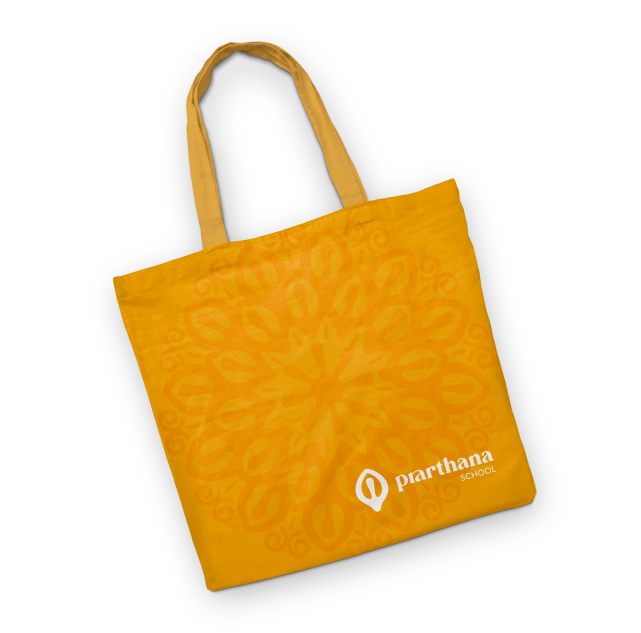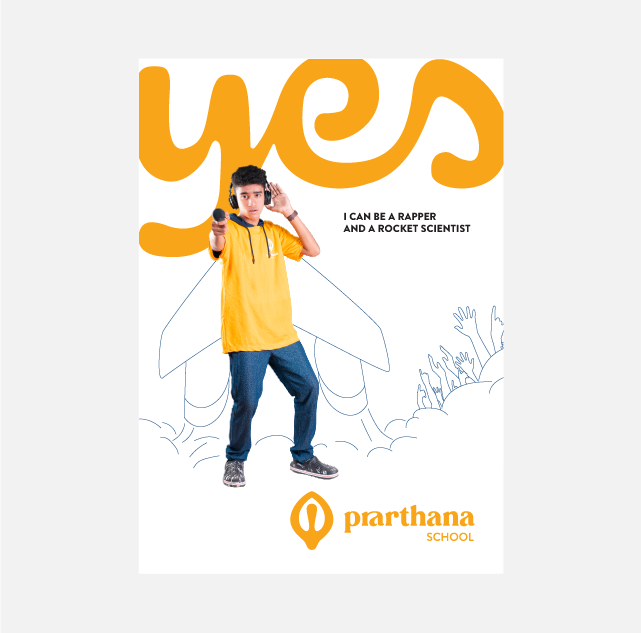 Post the brand strategy and identity design, we created multiple applications for every touchpoint of the School – from print and digital communication to school bags, to uniforms to buses, stationery, notebooks, besides a Brochure and a Responsive Website to bring alive the story of Prarthana brings out the inner strength in every child.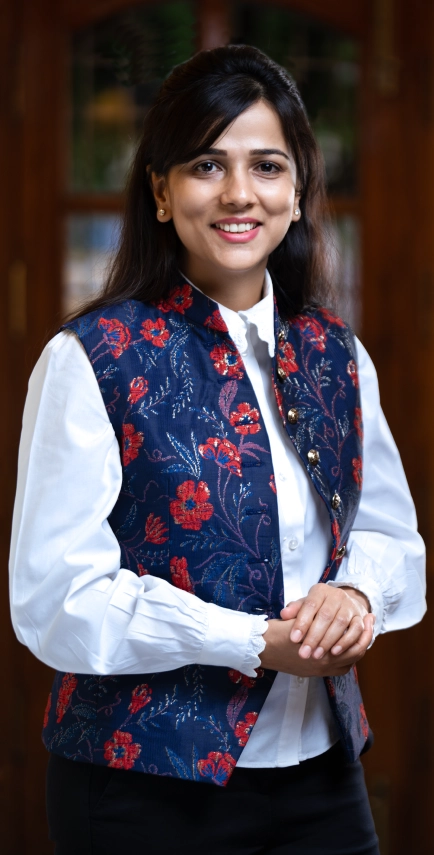 " When your mind brushes it off but your heart and soul continues the search for the right match. And that match was Spread for us! A school celebrating 20 years of legacy of educating children irrespective of socio economic status and no donation, wanted to sketch its own story. There were many perspectives, views, and opinions, but none from the pillars or the core team of the school.
Where there is a will, there is a way. I stumbled upon Ms Sonia's profile on LinkedIn and I treasure that social media accident forever. When the entire team comes together, they create a revolution, and one such creative revolution was the birth of Prarthana logo – Namaha – welcoming everyone. I wouldn't say they redefined us, but I would like to say they held a mirror to our views, purpose, and who we are.
Knowing ourself gives us the courage and the inner strength to contribute to the world – and, they made this happen! During the process, we wondered the purpose of the brand logo, colour, and other collaterals – what was the use of it? Do we really need it? But, our meeting with 250 teachers to showcase our branding process, made us feel we are all one. We were all on the same page – with the same vision and mission. There are many stories of an individual or an entity – some told by others, some created in the air – but, with the branding process, we laid out our story, who we are, what we stand for, what we do, and what we continue to do."
Ms Lakshmi
Academic Advisor, Prarthana School
Spread Design continues to work on all aspects of reimagining the Brand, together with the dynamic, young and enterprising leaders of the School. And our journey of evolving Prarthana has just begun.
Spread is a Design House with a presence in Bengaluru and Brussels. With deep expertise in Strategy, Brand and Experience, Digital and Film. Design Barn is a Spread initiative which is an independent design center and incubator of innovative ideas.
We immerse, understand and design fresh strategies. Integrate diverse skills and build new systems and experiences. Create a roadmap and radical communication strategies to spread powerful ideas fast!
spread.strategy
Design Research, Business Strategies and Design Systems
spread.design
Live brands with unique touch points and experiences
spread.digital
Digital strategies, guides and technologies, campaigns and immersive experiences
spread.film
Digital content, photography, films and shorts